Connect with the right people who want your help
At its very core, social media is all about relationships and building meaningful connections.
In an era where we can find everything at the tip of our fingers, standing out means getting to know your potential clients, showing up where they are hanging out online and being helpful.
Sound like a lot and not sure where to start? I can help.
About You:
You're not new to the business world but you've given this online thing a whirl and frankly, it's not panning out how you thought it would.
You've read the blogs but just when you think you've got it figured out, an algorithm changes and now the only person seeing your posts is your Mom (who isn't really your ideal customer, sorry Mom!). The whole tech aspect gives you a headache because there are always so many moving parts and all you really want to do is make an impact and work in your zone of genius. Landing pages, autoresponders, Facebook ads, webinars..sound great but always end up on the 'someday' list.
You are ready for support and the expertise to get this done!
What To Expect When We Work Together:
No More Overwhelm – you'll know exactly what you need to do and how to do it

Help And Reach More people by creating digital products, webinars and online group programs,

Confidence in your online plan – and no more comparision-itis and being distracted by what others are up to
How We Can Work Together:
Social Media Planning Session During this 2 hour session we'll figure out exactly where you should be online, your personalized social media plan that will help you create genuine engagement and relationships and the tools to use to manage your online presence hassle-free. Your investment: $297
Since working with Sandy, I now have a weekly strategy for creating social content
and a game plan for scheduling it. Subsequently, I've doubled my Twitter following and I was also able to create a targeted community that was very engaged within the first week (around a podcast I hadn't even launched yet).
Sandy's personalized attention combined with her strategic vision was exactly what I needed to overcome my social media challenges with advice that was actionable and I could immediately apply , simple and easily integrated into my business.  ~Adria Decorte, www.adriadecorte.com

Launch Your Webinar Ready to host your first webinar but not sure where to start? I've got you covered. Run you first webinar like a pro and start connecting with your target market in a big way.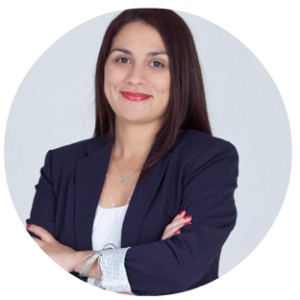 I was a novice at webinars, but now with Sandy's training I was able to run a successful webinar on a Spiritual Class with much success, which has also increased my business revenue. I feel a lot more confident in creating and running webinars. I can't recommend Sandy enough. She was easily accessible for any questions or assistance I needed along the way. And she provided much support for launching my first webinar. Thank you so much, Sandy! ~Kristin Marie Rodriguez, KristenMarieRodriguez.com

 Get Visible Now! One On One Coaching You have a website that's ready for business and crafted your ideal client avatar.
You're ready to play a bigger game online and extend your reach spread your message to potential clients near and far.
You want the ability to offer your services remotely via Skype, Google Hangouts, or group coaching programs.
The only thing stopping you…is HOW?
How do I get in front of THEM?
How do they find ME?
Get Visible Now! is a 4 week coaching program designed to take the mystery and frustration out of marketing your business online. If you want more engagement online, more clients and more clarity around which activities you should do, this is the program for you. Stop spending countless hours Googling solutions, chasing the latest shiny object and spending countless dollars..instead, let's craft a plan that is right for you.
During our weekly strategy sessions, we will look at what you are doing right now and what's working and what isn't. We'll come up with the next steps and the actions to take each week to grow your visibility online.
Your investment: $797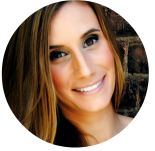 I  loved working with Sandy, she helped ease my overwhelm at the beginning stages of launching my new business, making it more manageable. She helped me get clear on how to reach my target audience on social media, the specific platforms I should use as well as content ideas. She met my every need, delivering a just for me online marketing plan.  ~Angela Morris, Freedom Flow Tea

Done For You Services Also Available
Social Media Management
Facebook Ads Management
Email Marketing Support
Not sure what you need? Sign up for a free Discovery Call.
About Sandy Sidhu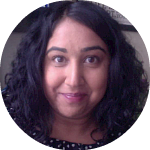 Sandy Sidhu is digital strategist and idea igniter who helps entrepreneurs and small business owners from coaches to creatives master online marketing, systems and technology. With 10 years experience in the technology sector as a team leader and software engineer, her strength is translating the technical into the achievable so business owners can meet their goals using the Web and social media.
As Seen On