Podcast: Play in new window | Download
Julie Lowe from Socially Aligned joins me today to talk all about Facebook ads and setting them up in the Power Editor. We talk about the importance of copy and conveying your ideal customer's pain points, good images that are mobile friendly and understanding audience reach and budget.
We also talk about the importance of testing multiple ads, conversion rates and the conversion pixel.
Key Takeaways:
Facebook is moving more and more to pay to play but ads do actually work if you do them right.
It's important to address your target audience's pain points and convey what's in it for them in your ad.
Having a call to action is super important in your ad.
Test, test, test! You need to setup multiple ads and test to see what works.
Targeting bigger pages is not always better since many people are trying to get in front of those pages.
Resources:
Facebook Power Editor (currently, Power Editor only works in the Google Chrome web browser)
About Julie Lowe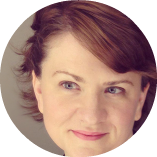 Julie Lowe is a Social Media Strategist and the Founder of Socially Aligned. Julie creates social media strategies for busy entrepreneurs who desire more leads, more sales, and a real plan to grow their business! You can find Julie at SociallyAligned.com